Since 1875, many families have called Rose Hill Methodist Church their home. We are a generational church with a great heritage, filled with countless stories highlighting the faithfulness of God. Our church also has a great future ahead of us. We are a growing church serving a growing community. If you're looking for a church home, join us this Sunday.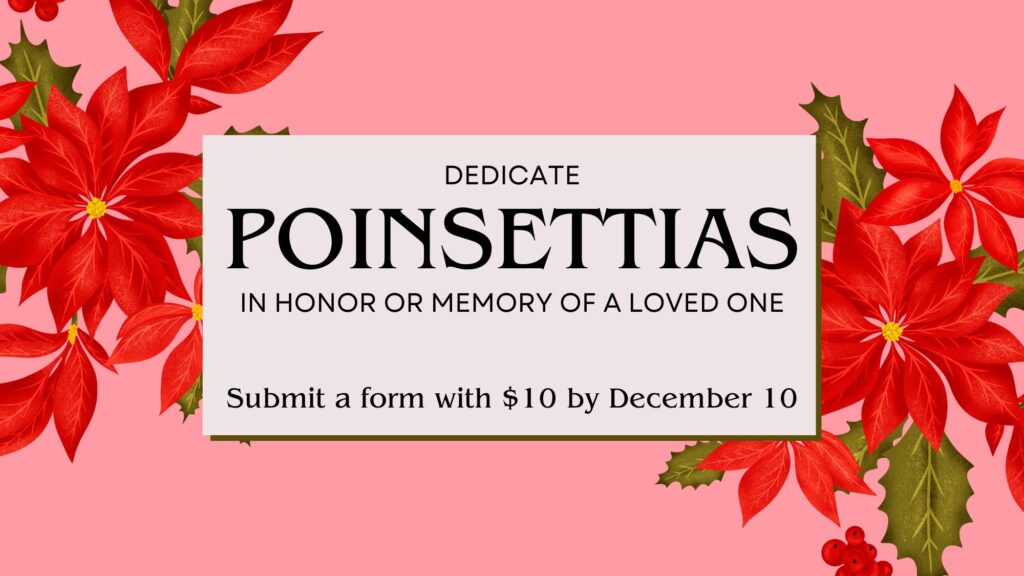 Ladies Christmas Social
Order your poinsettias for the holidays! You can order one or more in honor of/memory of someone. Want to make a someone else's holiday special? Check the box at the bottom of the form so that the poinsettia(s) you order can be delivered to someone in a local care facility and/or hospital. Gift the gift of joy by sharing your poinsettia with others!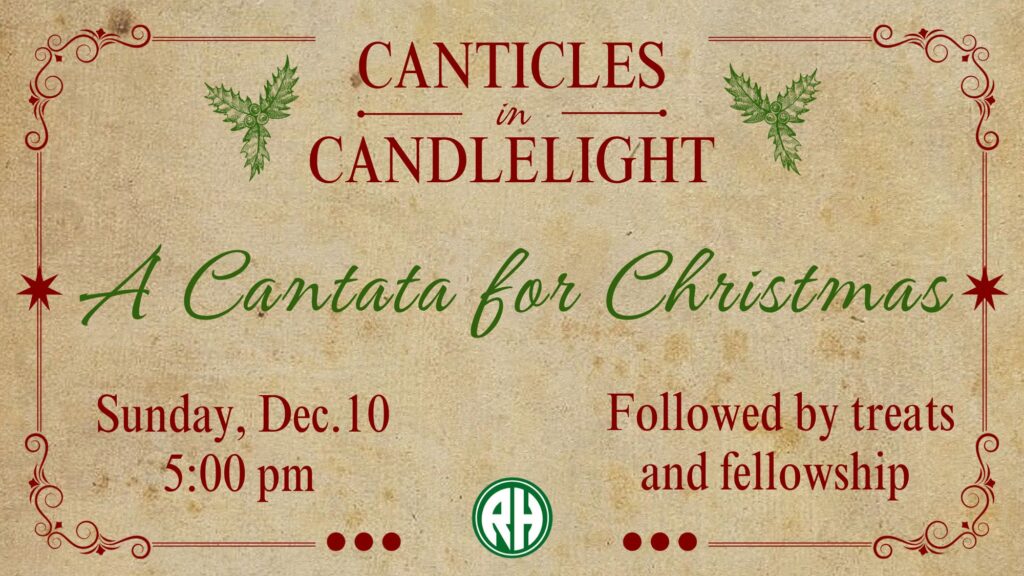 A Cantata for Christmas
Save the Date! Join us on Sunday evening, December 10th at 5:00 pm in the Faith Center for a Christmas Cantata performed by the Rose Hill Methodist Choir.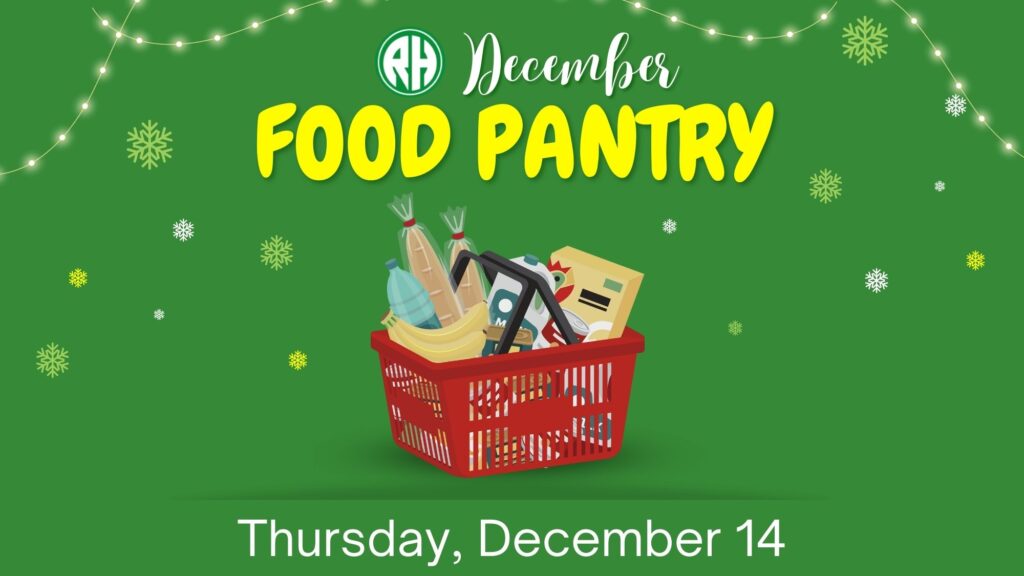 Food Pantry
Mark your calendar and please help us re-stock our pantry shelves for our next distribution on Thursday, December 14, 11 am – 1 pm. We are accepting hams and frozen turkeys, along with the regular shelf type foods we distribute. It would be nice to receive some kid friendly type foods, Spaghetti-o's, Ravioli, Vienna sausages, cereal, prepackaged muffins, etc., since the kids will be out of school for over two weeks in December. Your contributions are so appreciated. Monetary donations are accepted also.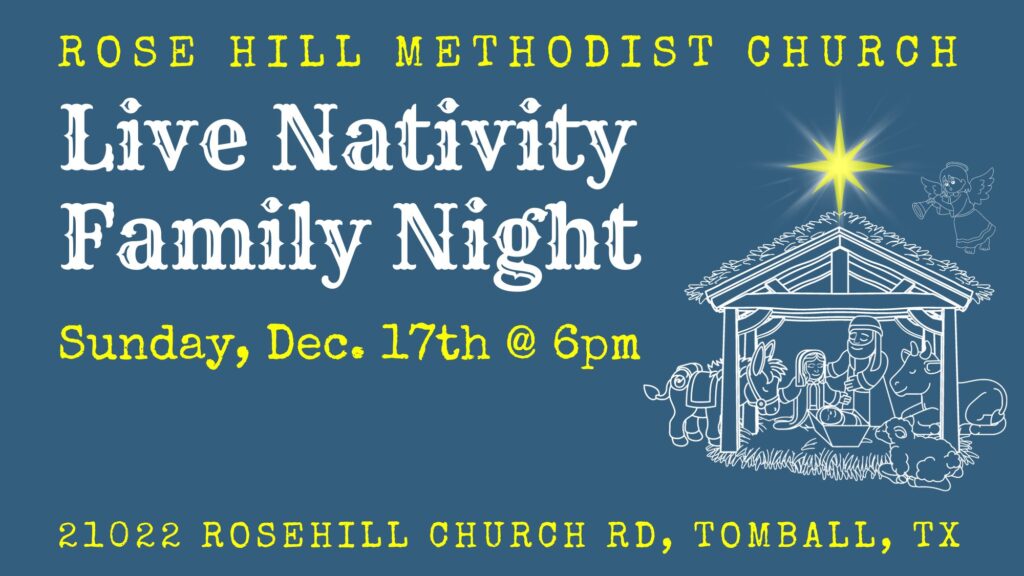 Live Nativity Family Night
Save the Date! Sunday, December 17th will be a wonderful experience for the whole family to experience the reason for the season.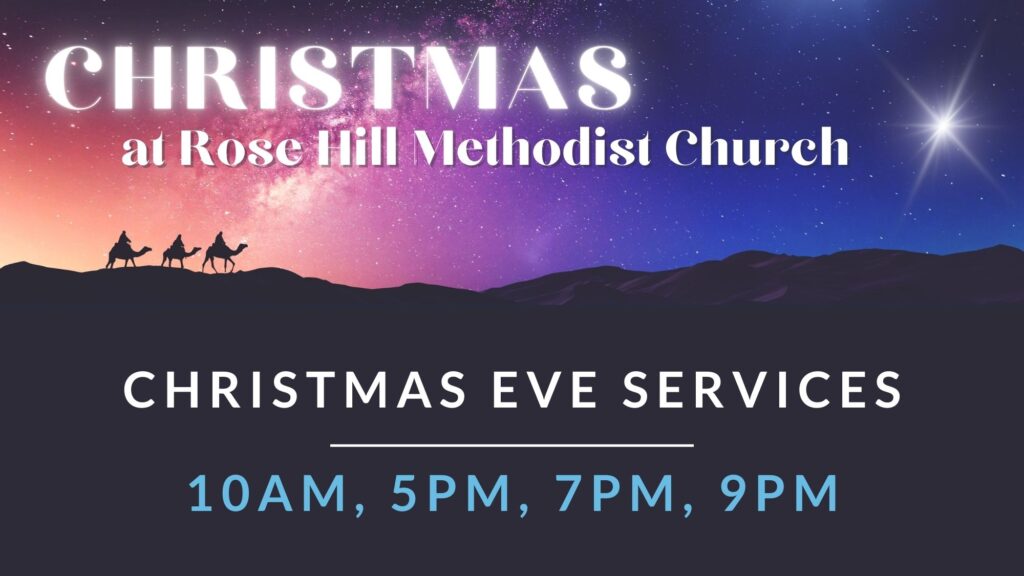 Christmas Eve at Rose Hill
10:00am Faith Center
Sunday morning will be a wonderful celebration for all of our congregation . . .together! We will meet for one service. We will sing carols and wait with joyful anticipation of the coming birth of Jesus!
Evening Services
All of our evening services will be a meaningful time of worship and reflection as we prepare for the joy of Christmas morning. All services will conclude with the singing of Silent Night in candle light.
5:00pm in the Faith Center – music led by our Choir
7:00pm in the Hub – music led by our Praise Team
9:00pm in the Historic Church – music will be a selection of carols
If going to church on Christmas Eve is new for you and your family, why not make this the year to begin a new tradition? Just select the time or place that best fits the worship voice of your family, then come add your voice to ours as we welcome in our Savior.
You will be so glad you did!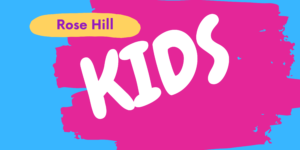 Nursery is available from 8:30 am – Noon on Sundays in the Faith Center.
Children's Church is provided at the 11:00 am service in the Faith Center for 3-year-olds (potty-trained) through 5th grade. Children should come to worship with their families and they will be dismissed from the worship service for Children's Church during the time of Welcome!
Children's Sunday School
meets at 9:45 am.
Classes for PreK-K and Grades 1-2 meet in the Faith Center. Grades 3-5 meet in the Fellowship Hall. Greeters can help you find the correct room for each class.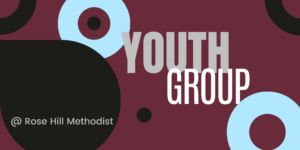 Youth Sunday School meets at 9:45 am in the Faith Center. The students in this class have a large role in determining what topics will be discussed.
9:45 am – This class is studying Fearless by Max Lucado. The class is led by Penny Lucas and meets in the Fellowship Hall.
9:45 am – This class is studying Hard Sayings of the Old Testament by Walter C. Kaiser, Jr. The class is led by Rev. Greg Megill, Alan Kendall, and Cindy Henderson, and meets in the Faith Center Library.
Tuesdays at 7:00 pm – This class meets in the Genesis Room in the Faith Center. Led by Frank Osburn, the class is studying Jesus, The God Who Knows Your Name, written by Max Lucado.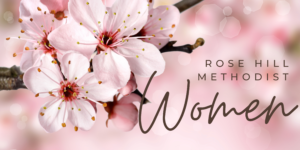 Methodist Women meets for Bible Study on Tuesdays at 7:00 pm via TEAMS. The group has their monthly meeting on the second Thursday at 7:00 pm in the Fellowship Hall. C
ontact Carolyn Andrews here for more info.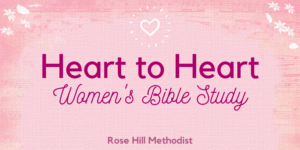 Heart to Heart Bible Study is for women of all ages from the church and the community. We believe that the Bible is the inerrant Word of God and we seek to align ourselves to it. The group meets on Wednesday mornings from 10:00 to 11:30 AM in the Faith Center Library.
Learn more here.
All ladies and friends are welcome!
We hope you will join us for worship and fellowship this Sunday as we continue our Advent Series titled From the Beginning. Like most things, if we only look at the present without also looking at the past, we can miss the context of what we are witnessing. The same can be true of the birth of Jesus. By looking at the prophesies foretelling the coming Messiah, we can see that this was God's plan all along. Each week of Advent we will look at a prophesy of Jesus in the Old Testament and its fulfillment in the Gospels so that we can celebrate the faithfulness of God to His promises.
Pastor Craig's Sunday sermon title is And he will be born in Bethlehem . . .
Where Jesus was born was almost as important as how he was born. Mica prophesied the place, and the Gospels record the facts. Why Bethlehem? This week we will spend some time in the "Little Town of Bethlehem."
The scripture reading is Mica 2:2-5 and Luke 2:1-7.
Rose Hill Methodist Church | office@rosehillmethodist.org | 281-351-5356
21022 Rosehill Church Road, Tomball, TX, 77377
2019. Copyright. All Rights Reserved.