Since 1875, many families have called Rose Hill Methodist Church their home. We are a generational church with a great heritage, filled with countless stories highlighting the faithfulness of God. Our church also has a great future ahead of us. We are a growing church serving a growing community. If you're looking for a church home, join us this Sunday.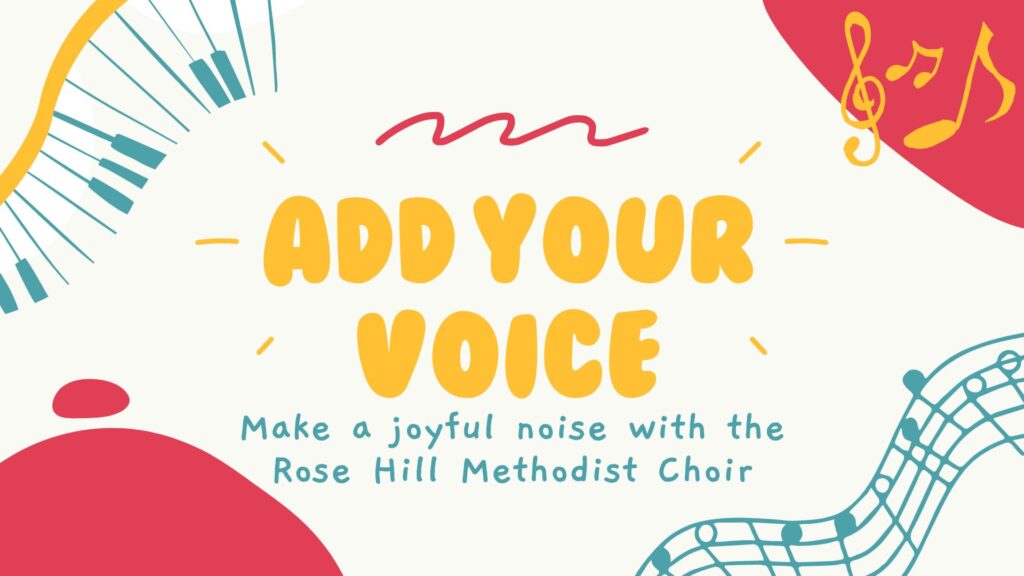 Choir
You're invited to join the Choir for practice on Wednesdays at 6:30 pm in the Faith Center. We sing at our 9:45 am Sunday service, and it's a special time as we prepare music for Lent and Easter. We're a fun group too!
The Table
Join us weekly during Lent starting Wednesday, March 1, at 5:30 pm in the Fellowship Hall for a delicious meal prepared by our Kitchen Team. We'll meet for a time of special fellowship with our family, friends, and neighbors. ALL ARE WELCOME! Cost is $7/plate. Please R.S.V.P. by texting your name and the number in your party to 713-502-1174 or you can sign up at church on Sundays.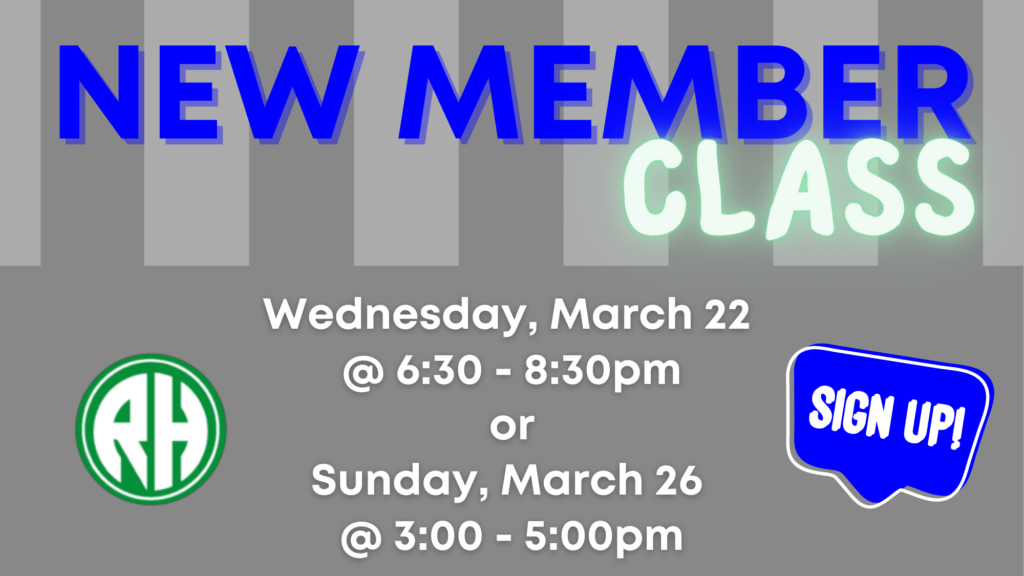 New Member Classes
Interested in joining our church? Would you just like to know more about Rose Hill Methodist? We are excited to offer new member classes at 2 different times this month. Sign up for either class and learn more about our church, what we believe and our approach to ministry, how to join, or any other questions you may have. You can sign up at the church, call the church office, or click HERE. Childcare is available on request.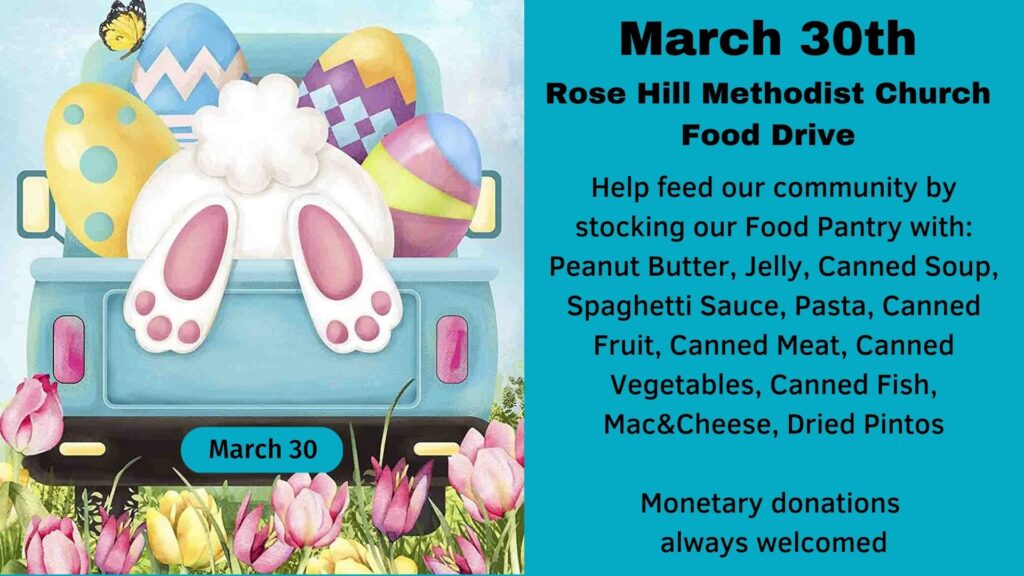 Food Pantry
Our next Food Distribution will be March 30.
Help feed our community by stocking our Food Pantry with:
Peanut Butter, Jelly, Canned Soup, Spaghetti Sauce, Pasta, Canned Fruit, Canned Meat, Canned Vegetables, Canned Fish, Mac & Cheese, Dried Pintos.
Monetary donations
always welcomed.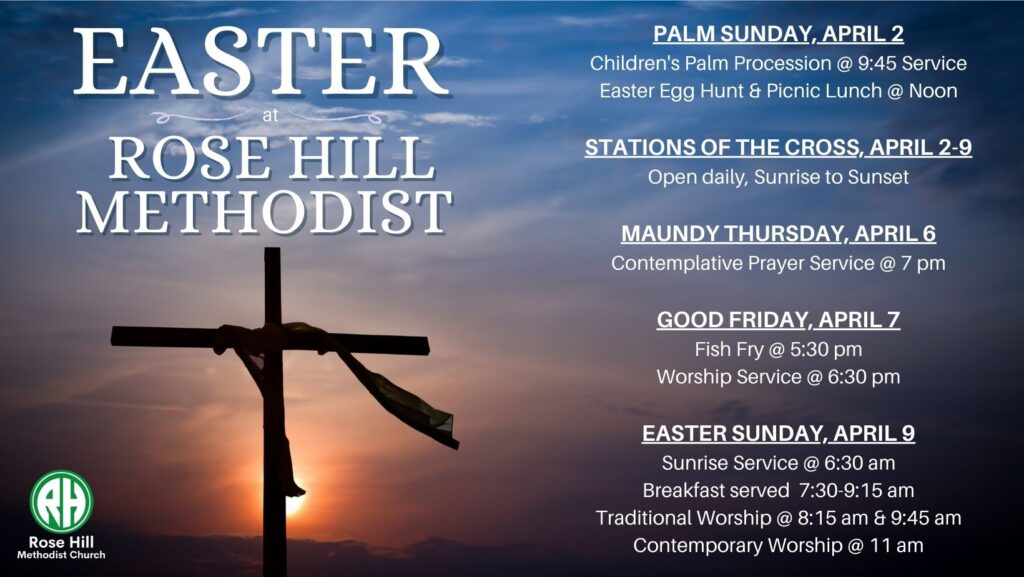 Holy Week 2023
Palm Sunday, April 2
Children's Palm Procession @ 9:45 Service
Easter Egg Hunt & Picnic Lunch @ Noon
Stations of the Cross, April 2-9
Open daily, Sunrise to Sunset
Contemplative Prayer Service @ 7 pm
Good Friday, April 7
Fish Fry @ 5:30 pm
Worship Service @ 6:30 pm
Easter Sunday, April 9
Sunrise Service @ 6:30 am
Breakfast served 7:30-9:15 am
Traditional Worship @ 8:15 am & 9:45 am
Contemporary Worship @ 11 am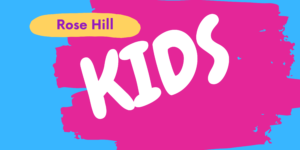 Nursery is available from 8:30 am – Noon on Sundays in the Faith Center.
Children's Church is held during the 9:45 worship service in the Faith Center. Children age three who are potty-trained through 5th grade are invited to join us as we learn about Jesus.
Children's Sunday School
is at 11:00 am
in
the Faith Center for children age 3 (potty-trained) through 5th grade.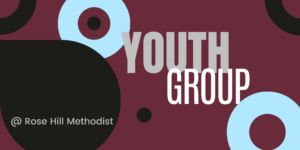 Youth Sunday School meets at 11:00 am in the Faith Center. The students in this class have a large role in determining what topics will be discussed.
9:45 am Class meets on Sundays in the War Room in the Faith Center. Led by Frank Osburn, the class is studying Jesus in the Wild by Dan Wilt.
11:00 am Class meets on Sundays in the Faith Center Library. This class is studying The Thirteen Apostles by J. Ellsworth Kalas. The class is led by Rev. Greg Megill, Alan Kendall, and Cindy Henderson.
11:00 am Class meets Sundays in the Fellowship Hall. This class is led by Penny Lucas and is studying He Chose the Nails by Max Lucado.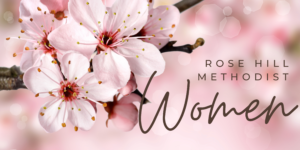 Methodist Women meets for Bible Study on Tuesdays at 7:00 pm via TEAMS. The group has their monthly meeting on the second Thursday at 7:00 pm in the Fellowship Hall. C
ontact Carolyn Andrews here for more info.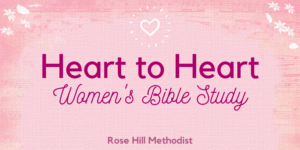 Heart to Heart Bible Study is for women of all ages from the church and the community. We believe that the Bible is the inerrant Word of God and we seek to align ourselves to it. The group meets on Wednesday mornings from 10:00 to 11:30 AM in the Faith Center Library.
Learn more here.
All ladies and friends are welcome!
We hope you will join us Sunday for worship services and Sunday School classes! Sunday's sermon title is God Calls for Our Focus. As we begin to understand what it means to provide hospitality, we can get confused as to the right order. We get excited and are honestly working to be welcoming. Sometimes what we want and what God wants come into conflict.

The scripture reading is Luke 10:38-42.
Click HERE for the current Sunday Traditional Worship Bulletin.
Prayer is Powerful!
You are invited to join our Prayer Team Ministry. You are also encouraged to continue to submit your Prayer Requests so we can pray collectively. This is the confidence we have in approaching God: that if we ask anything according to his will, he hears us. ~1 John 5:14
If you would like to receive the full Weekly Reminders via email, just contact the church office,
Our hope is not deceptive because the Holy Spirit has already been poured into us.
~ Romans 5:5
Rose Hill Methodist Church | office@rosehillmethodist.org | 281-351-5356
21022 Rosehill Church Road, Tomball, TX, 77377
2019. Copyright. All Rights Reserved.