Since 1875, many families have called Rose Hill Methodist Church their home. We are a generational church with a great heritage, filled with countless stories highlighting the faithfulness of God. Our church also has a great future ahead of us. We are a growing church serving a growing community. If you're looking for a church home, join us this Sunday.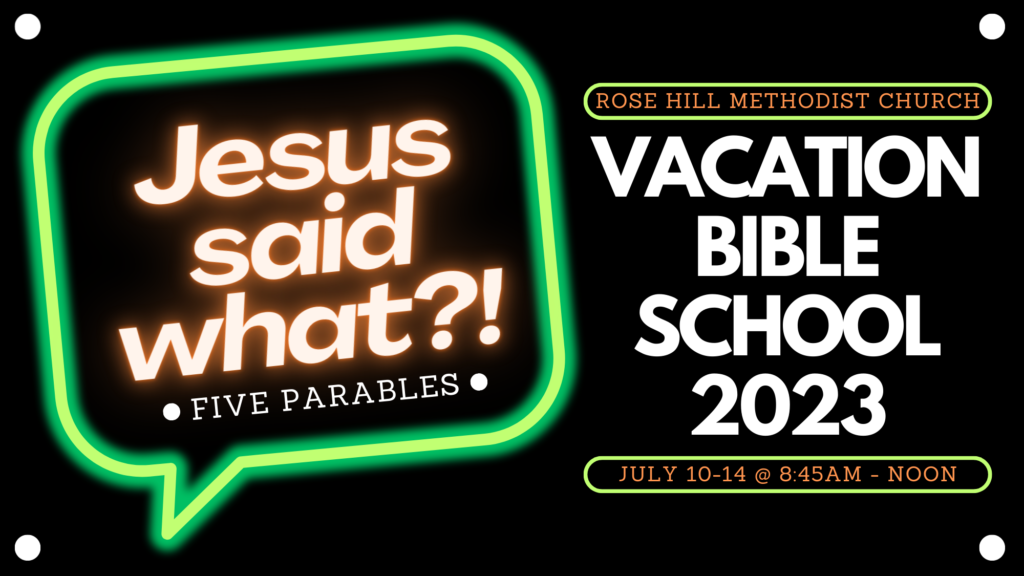 Vacation Bible School
JESUS SAID WHAT?! FIVE PARABLES
July 10-14, 2023 @ 8:45 a.m. to noon. Children age 3 (potty trained) through entering the 5th grade are invited.
Breakfast and snacks served daily. Bible Stories, Music, Games, and Crafts.
We don't charge a fee, but we ask that you register by July 3rd so that we have adequate food and materials for all of the children.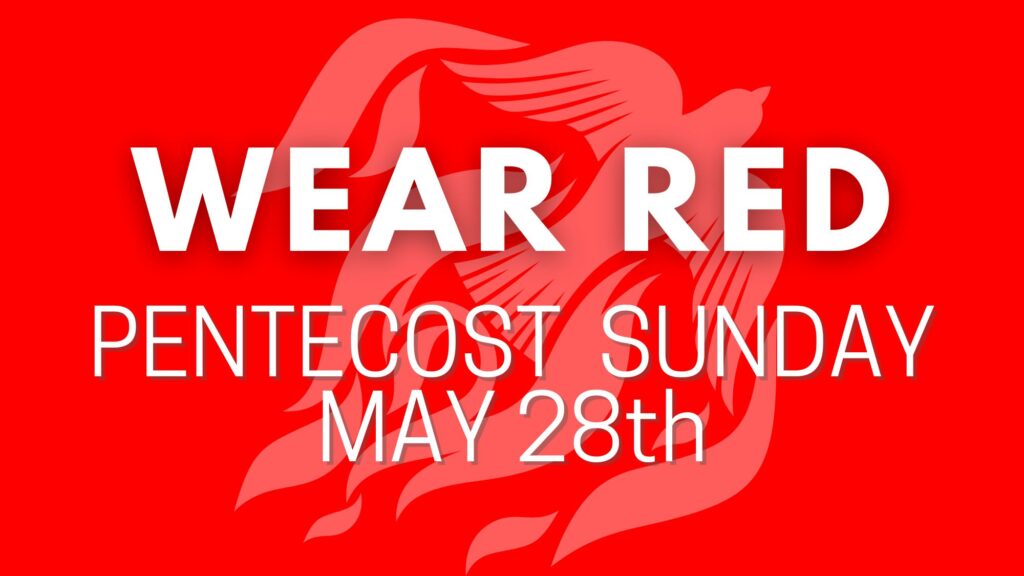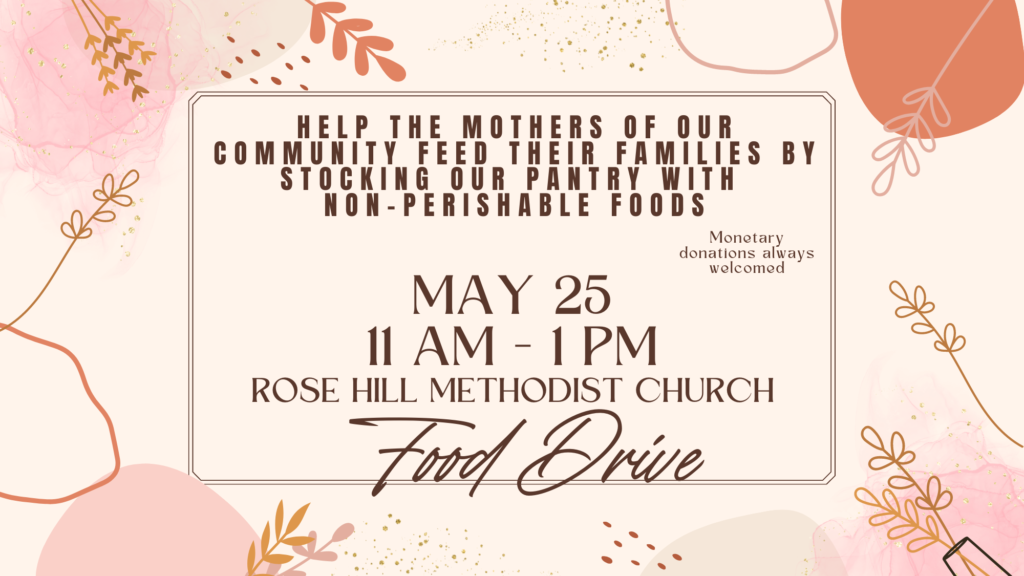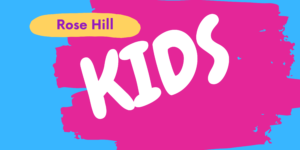 Nursery is available from 8:30 am – Noon on Sundays in the Faith Center.
Children's Church is held during the 9:45 worship service in the Faith Center. Children age three who are potty-trained through 5th grade are invited to join us as we learn about Jesus.
Children's Sunday School
is at 11:00 am
in
the Faith Center for children age 3 (potty-trained) through 5th grade.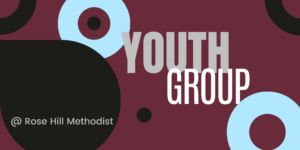 Youth Sunday School meets at 11:00 am in the Faith Center. The students in this class have a large role in determining what topics will be discussed.
Youth and friends also meet on Sundays at 5pm for fun and fellowship in The Hub.
9:45 am Class meets on Sundays in the War Room in the Faith Center. Led by Frank Osburn, the class is studying Jesus, The God Who Knows Your Name by Max Lucado.
11:00 am Class meets on Sundays in the Faith Center Library. This class is studying Hard Sayings of the Old Testament by Walter C. Kaiser, Jr. The class is led by Rev. Greg Megill, Alan Kendall, and Cindy Henderson.
11:00 am Class meets Sundays in the Fellowship Hall. This class is led by Penny Lucas and is studying He Chose the Nails by Max Lucado.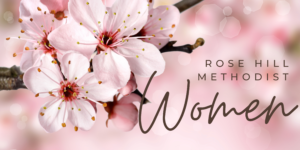 Methodist Women meets for Bible Study on Tuesdays at 7:00 pm via TEAMS. The group has their monthly meeting on the second Thursday at 7:00 pm in the Fellowship Hall. C
ontact Carolyn Andrews here for more info.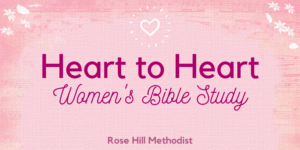 Heart to Heart Bible Study is for women of all ages from the church and the community. We believe that the Bible is the inerrant Word of God and we seek to align ourselves to it. The group meets on Wednesday mornings from 10:00 to 11:30 AM in the Faith Center Library.
Learn more here.
All ladies and friends are welcome!
We hope you will join us Sunday morning for worship at one of our three worship services and Sunday School! Pastor Craig will continue the sermon series: Church is for Children and Youth — The role and value of children and youth in the Bible, how they are valuable in the Church, and how the church can value them.

Sunday's sermon is titled Who is My Mother? My mother is the most faithful Christian I know. But there have been many women in my life who have loved me and pointed me toward Jesus. The same is true of many people I know. Jesus said that "whoever does the will of my Father in heaven is my brother and sister and mother." On this day when we remember our mothers, we give thanks for all who would serve the Lord in this role.

The scripture reading is Matthew 12:46-50. The order of the Traditional Worship service can be found here.

Next Food Distribution – May 25, 11-1
Please help us serve those in our community who are food insecure by contributing to our Food Pantry with non-perishable food items (peanut butter, jelly, crackers, canned items such as soup, meat/fish, vegetables, fruit, spaghetti sauce, pasta, rice, mac & cheese, dried pintos). Financial donations are helpful too!
Prayer is Powerful!
You are invited to join our Prayer Team Ministry. You are also encouraged to continue to submit your Prayer Requests so we can pray collectively. This is the confidence we have in approaching God: that if we ask anything according to his will, he hears us. ~1 John 5:14
If you would like to receive the full Weekly Reminders via email, just contact the church office,
Trust in the LORD with all your heart; and lean not to your own understanding. In all your ways acknowledge him, and he shall direct your paths.
~Proverbs 3:5-6
Rose Hill Methodist Church | office@rosehillmethodist.org | 281-351-5356
21022 Rosehill Church Road, Tomball, TX, 77377
2019. Copyright. All Rights Reserved.